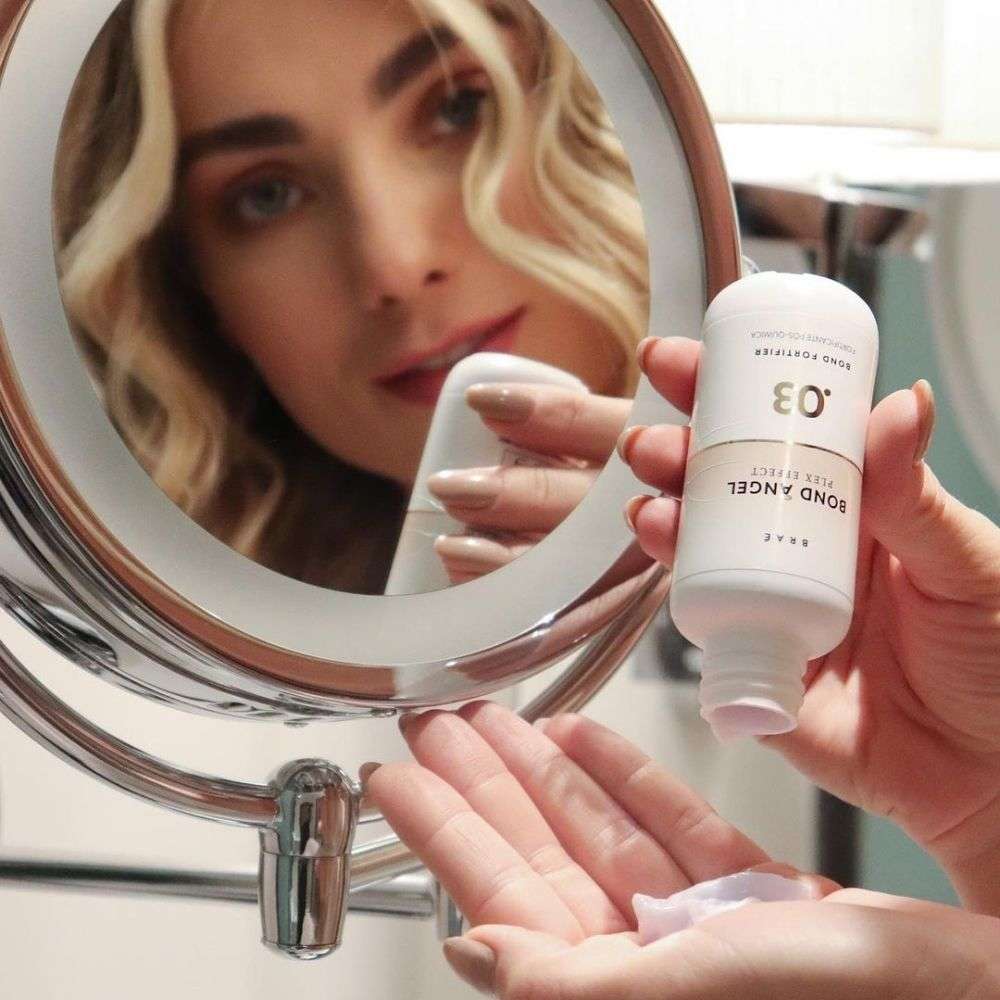 1. Is the Bond Angel compatible with all chemicals?
Yes! Bond Angel was developed to provide
magnificent results in any chosen transformation, be it coloring, bleaching, volume reduction, smoothing or other!
Plus, it's compatible with all brands!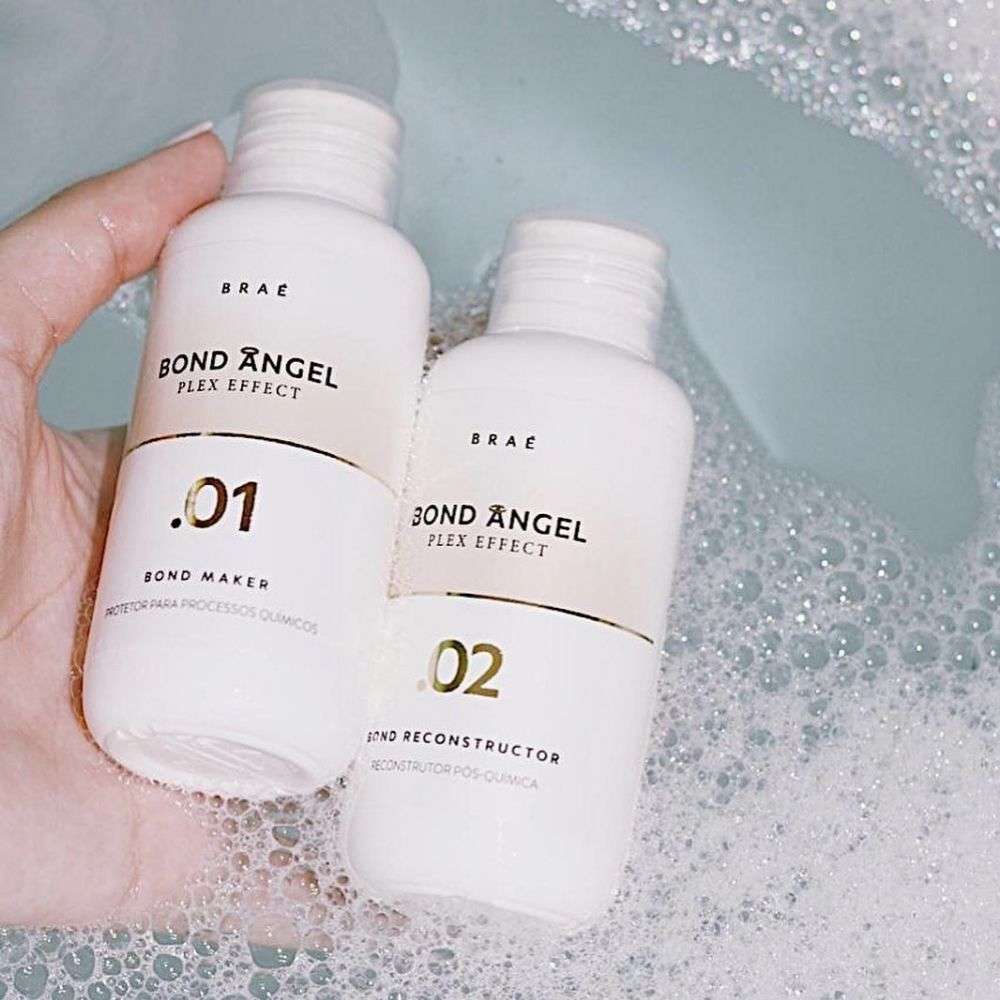 2. Bond Angel improves the Expected results!
The Bond Angel formula has been tested countless
times by highly skilled professionals who have approved and felt in each customer's hair a significant improvement even
after the chemical transformation.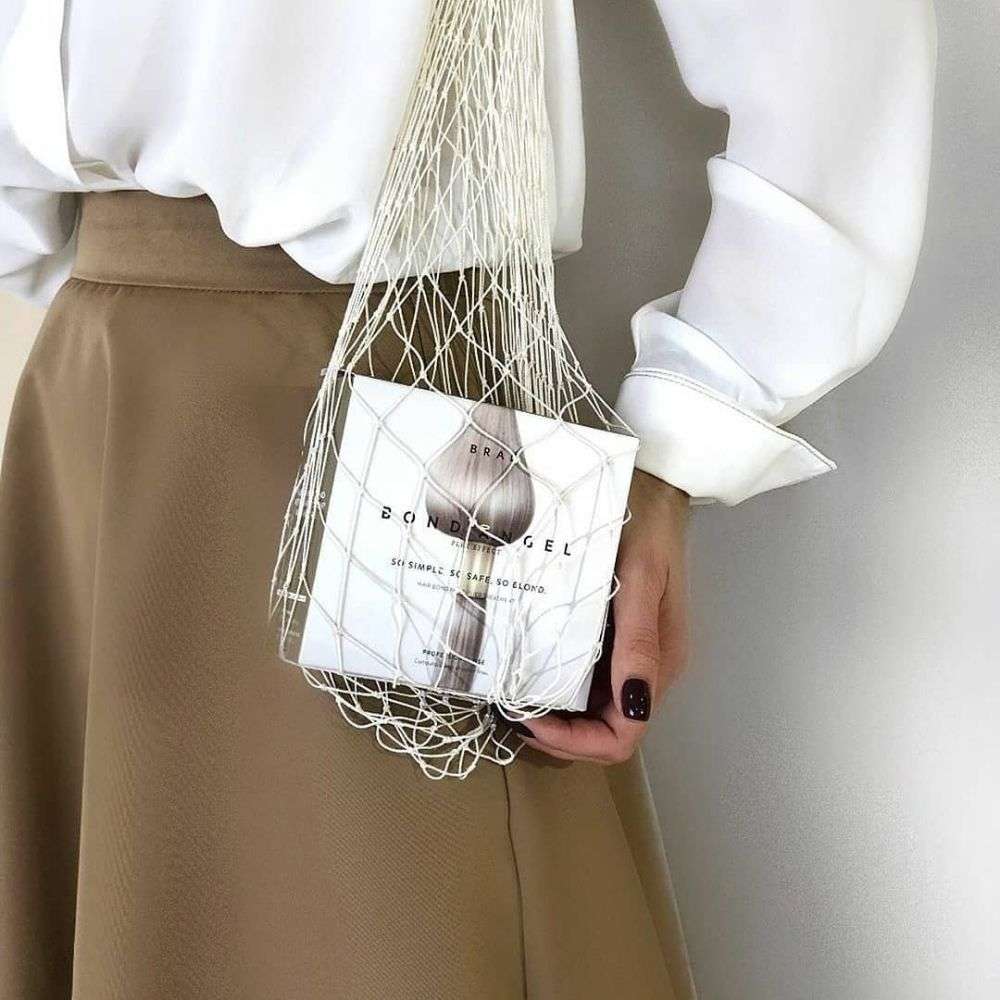 3. Bond Angel does not interfere with the pause time or the bleaching result.
With Bond Angel, the step-by-step application of bleaching, straightening, volume shrinking, coloring or any other procedure remains the same you already know and trust, but the hair is even more divine!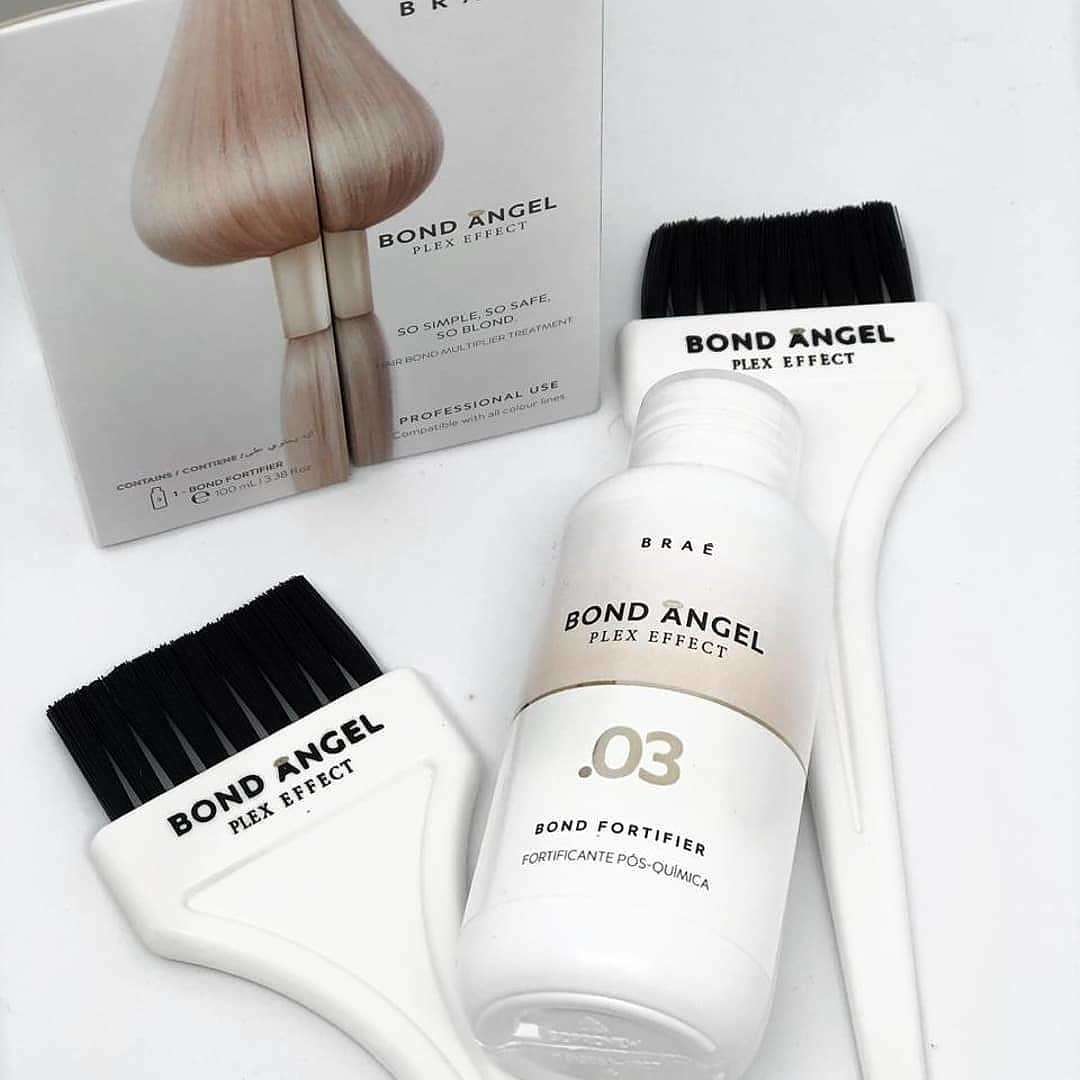 4. Bond Angel makes the colors more vibrant and long lasting.
Bond Angel acts directly on the thread,
protecting it against damage such as
porosity and swelling of the cuticles. The result is healthy, shiny hair that retains pigments for much longer.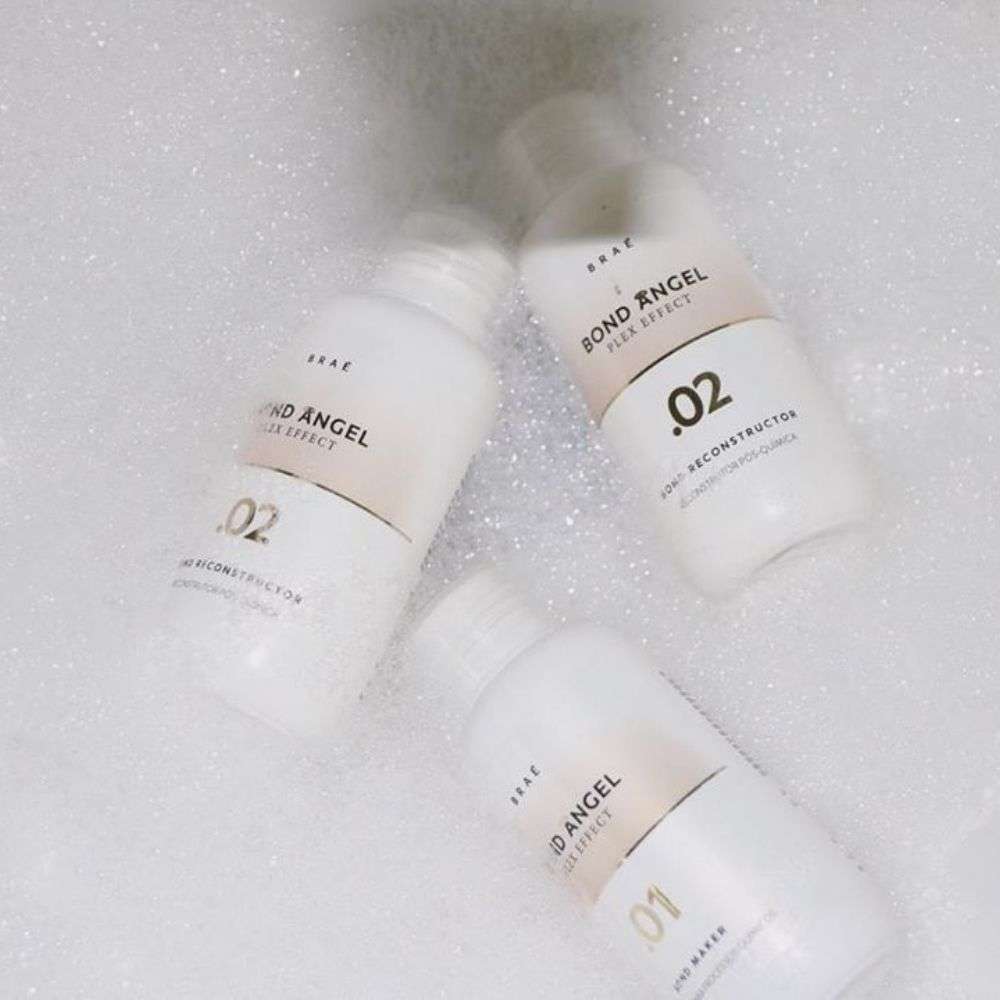 5. When bleaching, measure the proportion of Bond Angel by the bleaching powder.
When bleaching, measure the proportion of Bond Angel by the bleaching powder.
Always consider the required Bond Angel dose based on the amount of bleaching powder, only, and not on the bleaching mixture (bleaching powder + developer).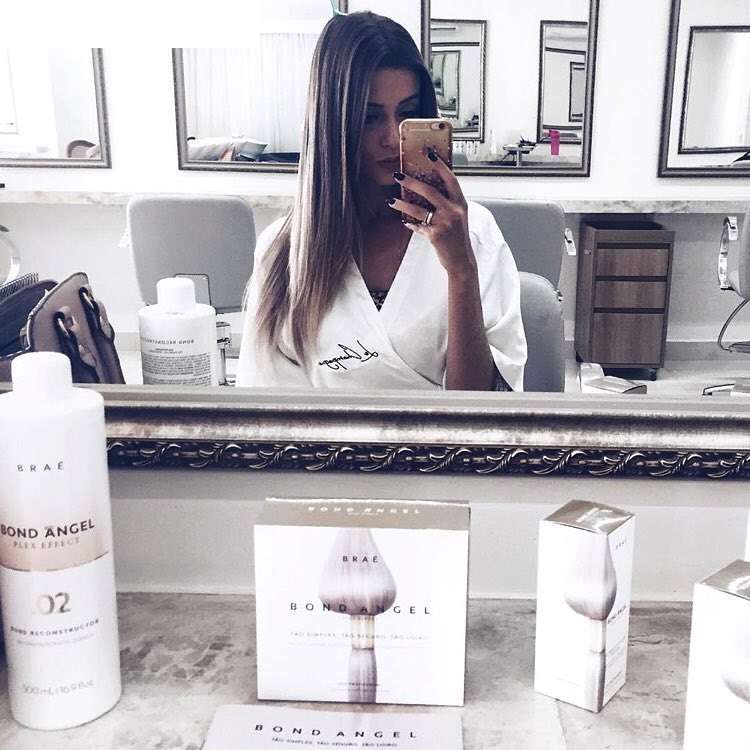 6. Follow the recommended ratio and watch the
magic happen!
Always use the mixture according to the quantity recommended for the chemical transformation chosen no more, no less. Thus, the hair will look beautiful, protected and with the desired effect!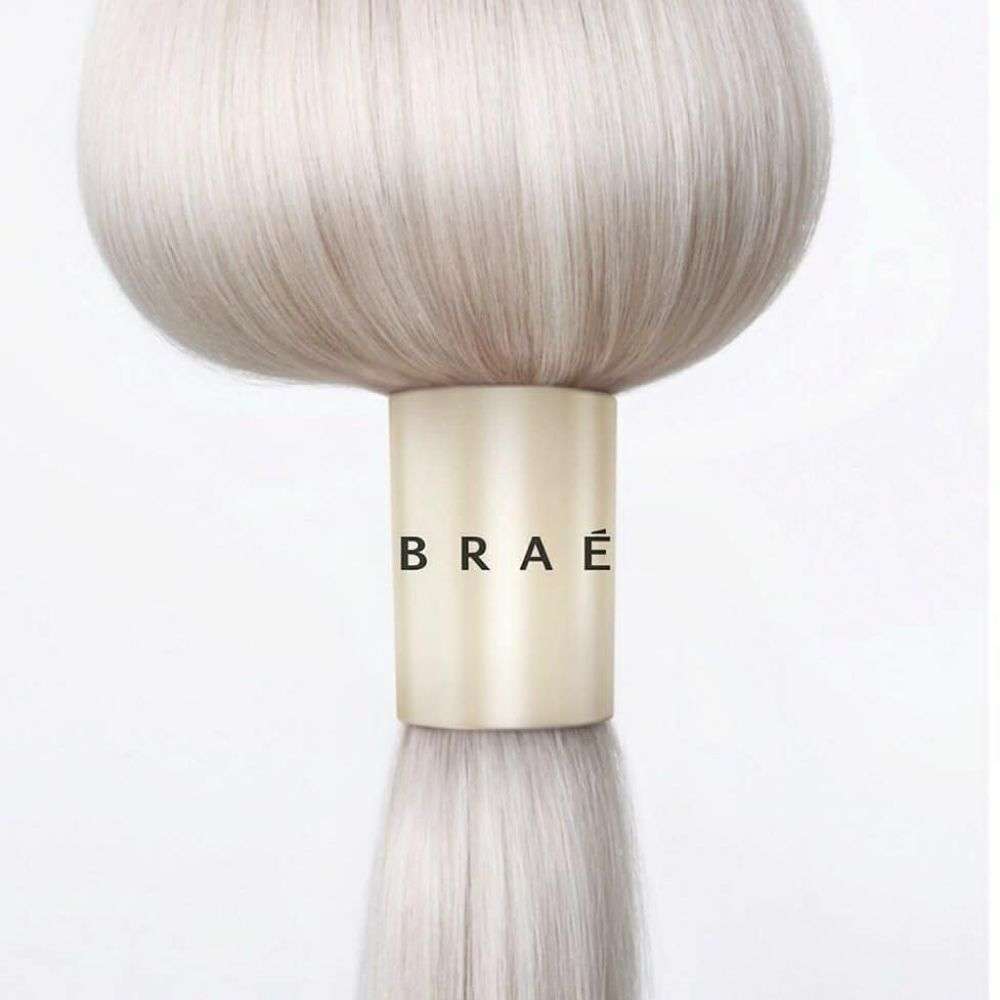 7. Bond Angel can be used as a unique treatment for hair fibre retrieval.
Bond Angel can also be used as a powerful rebuilder for damaged hair. this is because it has a special micro-molecule of hydrolyzed collagen in its formula, which can adhere much easier to damaged hair and has the main function of rebuilding the broken disulphide bridges and multiplying them, strengthening the hair fibre, protecting the color, providing shine and repair to the damaged surface.